Discover how our innovative solutions have helped our clients optimize their operations and achieve business goals.
Advanced metering infrastructure
in the
sub-metering sector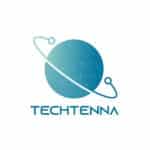 Mainlink is delighted to announce a new pilot stage in the sub-metering sector with a LoRaWAN operator – Techtenna from Breda, The Netherlands.
Together with Axioma Metering and Techtenna, the pilot will feature Qalcosonic W1 smart ultrasonic water meters with LoRa modules operating within Mainlinks' intelligent data management platform – Mainhive.
The project will enable the real estate industry to experience the benefits of the advanced metering infrastructure (AMI).
Marco Sprenkels, CEO Techtenna: "With this partnership we are able to provide customers with a one-stop shop solution: the smart water meter, LoRaWAN network and IoT platform".
Igor Poliscuk, CEO Mainlink: "Working together in the market like this, enables us to have a strong focus and accelerates the development of our IoT platform".
Ultrasonic measurement is the most reliable way of measuring the water flow by providing accurate water consumption reporting. There is no need to declare water consumption, as the data is collected automatically, while residents can monitor their water usage with the help of a mobile App.
The advanced metering infrastructure can assist in avoiding traditional drive-by/walk-by meter data collection as all meters are equipped with LoRa modules permitting data to be transmitted to the system effectively and without the possibility of intervention.
Mainhive platform will allow building administrators to monitor and analyze data; use the data for billing; generate balancing, consumption and leakage reports; as well as receive customisable alerts. Including immediate notifications of any water leaks in order to prevent damage to their infrastructure and avoid un-billed water cases.
With the rapid growth of the global LoRaWAN network and Cloud IoT data collection and management platforms, we are moving toward sustainable water management, while saving resources and ensuring accurate accounting.
Smart Building Solution Monitors Temperature and Helps Save on Heating Costs in Vilnius Schools
Mainlink, in partnership with Axioma Service, has implemented a
smart building solution

in 48 schools in order to monitor room temperature and save on heating costs.

Challenge of high heating costs
Vilnius City Municipality, like many property owners, was facing a major challenge – high costs of heating and energy. With heating costs at an all-time high, they needed to take action to reduce their energy consumption and save on costs, while ensuring a comfortable environment for pupils and staff at schools, and complying with local health and safety regulations.
Since the age of buildings varies from 10 to 30 years or more, there is a significant difference in their heating efficiency. Thus, a one-size-fits-all approach to heating would not be effective in this situation.
Smart Building Solution
The solution was to use smart temperature sensors and the Mainhive smart IoT platform to monitor temperature in each school and provide the necessary amount of heating accordingly.
In total, 240 smart temperature sensors have been installed in 48 schools and kindergartens. Five sensors have been installed in each school in different locations, such as classrooms, halls, and gyms.
The Mainhive platform sends alerts when temperatures drop below or exceed comfortable levels, allowing building administrators to take quick action. The platform collects and analyzes data from temperature sensors, and presents it in dashboards and graphics. Building administrators can quickly navigate between different objects and monitor temperature variations for different rooms and time periods.
The Results
Thanks to temperature change alerts, building administrators can proactively take action and provide adequate heating to ensure a comfortable environment in schools. Additionally, remote monitoring capabilities allow for quick identification and response to heating system failures. Smart building solutions not only help to reduce costs associated with heating but also promote sustainable resource usage.